Written by Natalie Moore on Nov 23, 2020
How the Future of Healthcare Billing Will be Shaped by an Integrated, Streamlined Payment Experience
---
Healthcare bills can be confusing. Nearly 12% of patients say that their most-recent billing experience was awful, painful, and confusing. The total cost can be unexpected and many patients find themselves avoiding care all together due to the continued rise, making an already complex process even more difficult. Healthcare providers run the risk of damaging their patients' trust and, ultimately, their business.
While the patient payment experience has undergone significant improvements, the events of 2020 have accelerated the need for a digital-first approach to the patient billing experience, and providers are on the lookout for technology partners that can improve patient financial engagement.
Still trying to find your starting line on the race to adapt? Here are a few methods to update your digital payment and billing experience, helping to drive revenue and improve patient financial outcomes.
Use Clear and Concise Billing Statements
Whether you're using print-and-mail statements, or reaching the 60% of Americans who prefer bills and statements to be delivered through digital channels, patients need to be able to quickly identify their payment options and review their statements via itemized receipts, increasing their likeliness to pay right away. Drive increased self-pay revenue by reducing the time, energy, and money spent by your team sending late notices and delaying payments.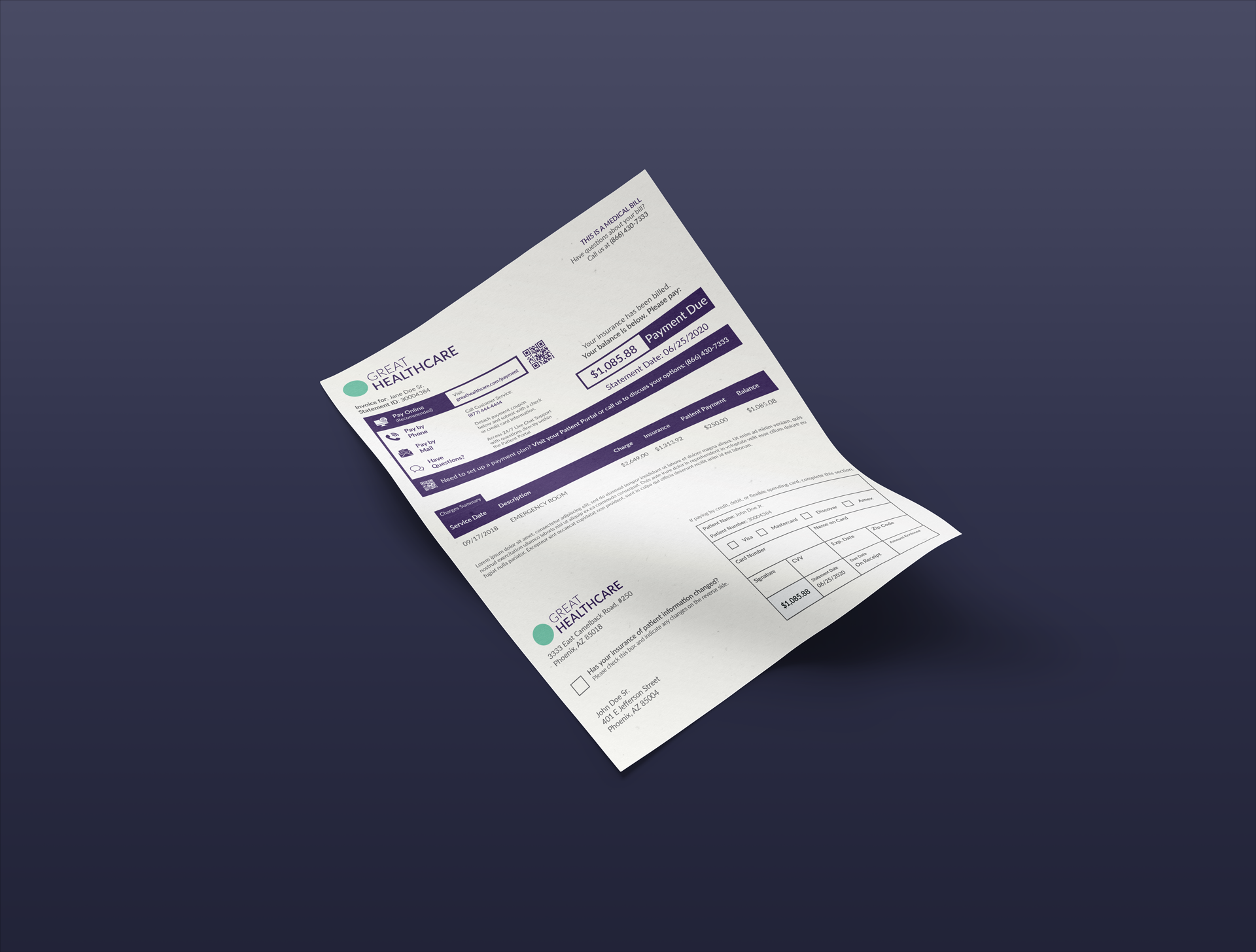 Offer Personalized Digital Communications
From text-to-pay to comprehensive print and digital statements, providing advanced communication and functionality is more important than ever when creating a tailored patient financial outreach plan to meet the needs of each patient's unique preferences.
Mimic A Retail-Like Payment Experience
High-quality care will remain the most important focus for healthcare providers, but according to our Patient Payment Technology Report, 65% of individuals responded that accessible locations and digital experiences similar to online retailers would deepen their loyalty to specific providers.
Improve Your Online Reputation
Patients today are doing more pre-service research than ever before. They are reading experience reviews on Google, Yelp, and other consumer blogs prior to selecting a provider for care. 70% of patients say positive online reviews are crucial when selecting a new healthcare provider. While most healthcare providers focus on positive patient experiences, they should not forget that billing is an integral part of that process and most negative reviews revolve around the billing experience.
While implementing a new process might seem like a lot of work, offering innovative solutions can help automate manual patient and billing processes and improve brand loyalty for healthcare providers.